Please select size and quantity:
*Inclusive VAT, excluding delivery costs (for orders under €49.90). In stock, approx. 5 - 8 working days delivery time Shipping.

GEFRO 100% Vegetable Fat is refined and processed from pure palm fruit pulp using state-of-the-art technology. It is particularly suitable for frying. The ideal usage temperature lies between 170 to 175°C, the temperature should not sink under 140°C.
Tip: with is its exemplary lipid distribution, GEFROs (Deep) Frying Oil is a good alternative to GEFROs 100 % Vegetable Fat, which has a comparatively higher content of saturated fatty acids.
(No additional discounts valid on the set offer)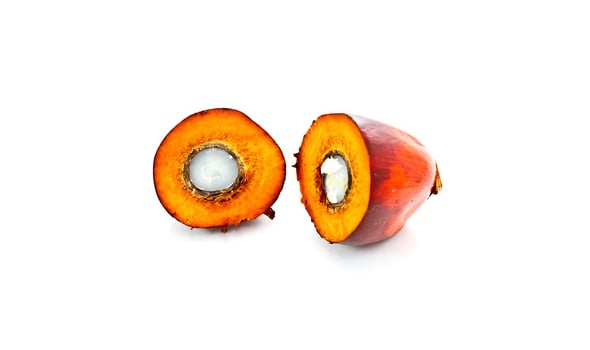 No colouring and
preservatives
Tips for tasty frying:
change the fat regularly
sieve out food scraps and floating pieces
with correct usage, your vegetable fat won't be overheated and can be reused for frying in the pan
Another tip: use GEFROs Vegetable Fat instead of butter. In comparison to a normal serving, there's 20% less fat. Even for baking, the easy-to-digest GEFRO 100% Vegetable Fat is a welcome change to conventional fat, butter or margarine.
This cooking fat is good for frying, deep frying and baking. This is particularly evident when it is used at high temperatures- it will not splatter, burn or smoke. Its smoke point is at 220° C. It is neutral in taste and contains no colouring or preservatives. Reheating, re-cooling and re-melting are possible without compromising the quality.
In its convenient bucket with re-sealable lid, GEFRO 100% Vegetable Fat has a long shelf life.
GEFRO supports the growth of RSPO certified, sustainable palm oil.
RSPO segregated means:
The palm oil from certified farming is processed separately throughout the entire supply chain. Only RSPO-certified palm oil from sustainable farming is used in the product.
The RSPO label also guarantees the following minimum standards:
no clearance of primary forests or ecologically valuable forest areas for plantations
protection of endangered animal and plant species on the plantation
protection of water, ground and air (that means, for example: no forest burning)
compliancy of legal regulations, such as land usage laws and owner rights
no child labour, but rather/instead education opportunities for those children living on plantations
inclusion and support of small farmers
inspections of the plantation, carried out by independent, authorized examiners