Soup-er Snack VEGGIE LOVE


Please select size and quantity:
*Inclusive VAT, excluding delivery costs (for orders under €49.90). In stock, approx. 5 - 8 working days delivery time Shipping.

DE-087-038

With isomaltulose effect
Keeps the blood sugar level balanced.
Enters the bloodstream slower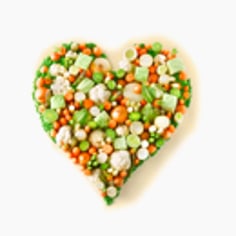 Naturally in Balance!
Without added sugar,
flour and starch.

Best vegetable harvest
Do you love veggies? Then we should warn you: you won't be able to get enough of this extremely special soup-er snack! It contains pretty much everything that makes a vegetable soup delicious. Not to mention our GEFRO Balance promise to keep you naturally balanced. With this recipe, we didn't just focus on using the very best harvest of GEFRO vegetables, we also made sure that your metabolism stays in healthy balance while you enjoy our delicious soup-er snacks. You can also savour these delicious soups on-the-go or during an office lunch break, which is why we selected the convenient single serving sachets – just for you! Hungry?
Preparation
Simply mix with boiling water.
Empty the contents of the bag into a cup
fill with boiling water (200 ml)
stir thoroughly, leave for 1 minute
stir again and enjoy!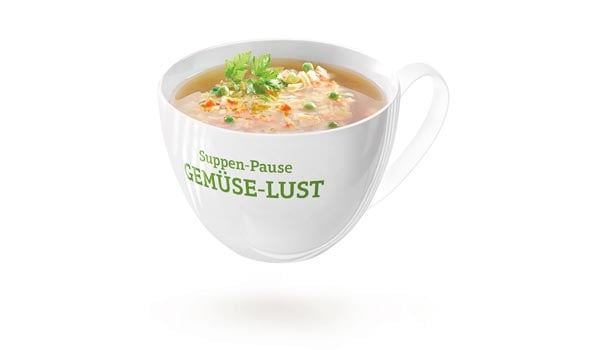 No colouring and
preservatives
The isomaltulose effect
All GEFRO Balance products strictly forgo the use of normal crystal sugar (so called sucrose), flour and starch. Isomaltulose, which we use instead of crystal sugar, enters the bloodstream noticeably slower than sugar. The blood sugar level rises less harshly and also falls less severely than after consuming normal sugary foods. Thus, the metabolism runs noticeably more balanced. The body can use the available energy for longer, concentration improves and the typical fatigue signs of the "lunchtime lull" generally disappear. Find out more…