Vegetable Bouillon KITCHEN GARDEN


Please select size and quantity:
*Inclusive VAT, excluding delivery costs (for orders under €49.90). In stock, approx. 5 - 8 working days delivery time Shipping.

DE-087-041

With isomaltulose effect
Keeps the blood sugar level balanced.
Enters the bloodstream slower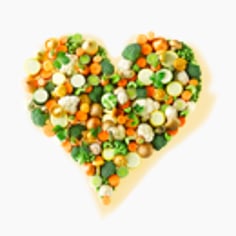 Naturally in Balance!
Without added sugar,
flour and starch.

A real wizard in the kitchen
Wanted – new 'soup'er-heroes! Look no further – our Vegetable Bouillon KITCHEN GARDEN is just right! Featuring the best ingredients from the GEFRO vegetable garden, particularly high-quality fibre and a recipe that has been specifically optimised for the metabolic process, this clear vegetable broth is a great all-rounder!
Preparation
Add one tablespoon (approx. 20 g) to 1 litre warm water
simmer for one minute, stir and enjoy!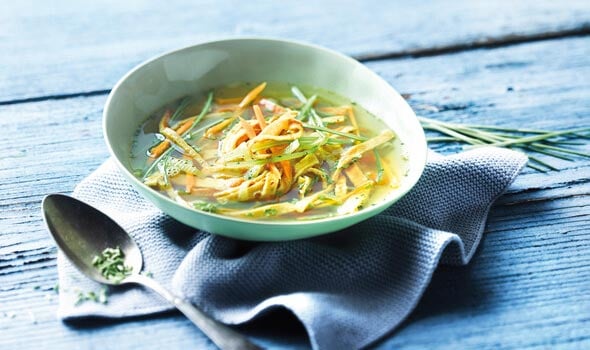 No colouring and
preservatives
And it tastes great too
And to top it all off, it's extremely delicious too, making it easy to stay in balance. Discover your very own personal 'soup'er-star: as a finely seasoned vegetable broth, a versatile base for delicious soups with your favourite soup accompaniments, or as a well-balanced, all-around seasoning when cooking.
The isomaltulose effect
All GEFRO Balance products strictly forgo the use of normal crystal sugar (so called sucrose), flour and starch. Isomaltulose, which we use instead of crystal sugar, enters the bloodstream noticeably slower than sugar. The blood sugar level rises less harshly and also falls less severely than after consuming normal sugary foods. Thus, the metabolism runs noticeably more balanced. The body can use the available energy for longer, concentration improves and the typical fatigue signs of the "lunchtime lull" generally disappear. Find out more…