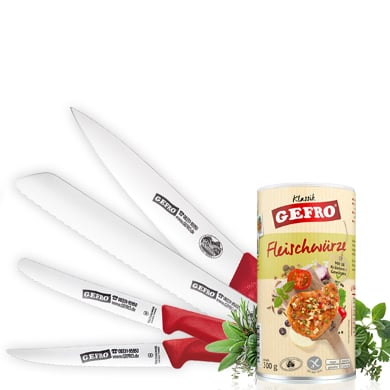 Bitte Größe und Menge auswählen:
*Inclusive VAT, excluding delivery costs (for orders under €69.00). In stock, approx. 5 - 8 working days delivery time Shipping.
A great gift idea:
4 knives for only €62.20
GEFRO Bread Knife
GEFRO Carving Knife
GEFRO Tomato knife
GEFRO Steak knife
Included in the Pro Chef Knife Set, you'll also receive 300 g of GEFROs Seasoning for Meat Dishes for free!
(This knife set is not subject to further discounts)