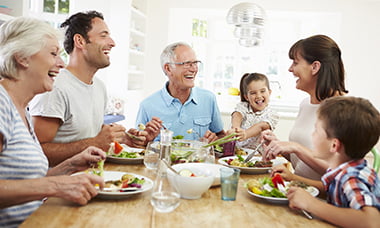 Special Offer Packages
It is safe to say that GEFRO offers a world of culinary delight. And if you can save while doing so – even better!
Have you discovered our 15 low-cost sets yet? Optimally compiled to offer you real price advantages – e.g. with soups, sauces, seasonings or barbecue products. Take advantage of up to 20% savings!
Enjoy and save – with GEFRO's great Sets
What is your favourite GEFRO product? Perhaps the delicious soups? Or the wonderfully intense sauces? Or our aromatic spice blends? No matter what your culinary heart desires, choose one of our great value sets – not only do you save money, you can rest assured that you've always got enough high quality GEFRO products in your pantry.
Our highlight: GEFRO's TOP 10!
The ideal package for GEFRO fans and first-time buyers: our ten most popular products in an amazing set: soups, seasonings and sauces – and we add 2 salad dressings and a bottle of Omega-3 Basil Oil for free! And the best part is: you save 18% compared to buying the products singly. Great taste at great prices!
But that's not all…
We've created even more theme sets, for example, our 6-piece Barbecue Set, consisting of Meat Seasoning, Salad Seasoning, Pepper Mix, Paprika-Chili Mix, Omega-3 Cooking Oil and an original GEFRO Steak Knife (savings: over 17%). Or the Italian Gourmet Set for a taste of Italy with pasta, oil, spice blend, pesto and sauce, and all of that for 10% cheaper than when bought singly.
Our Sets bring a smile to your face!
For smart spenders and indulgent fans, for long-time customers and first-time buyers, for soup freaks and sauce fans: thanks to our wide range, we have the right set for everyone. Take advantage of our great set prices and order your favourite GEFRO set today.