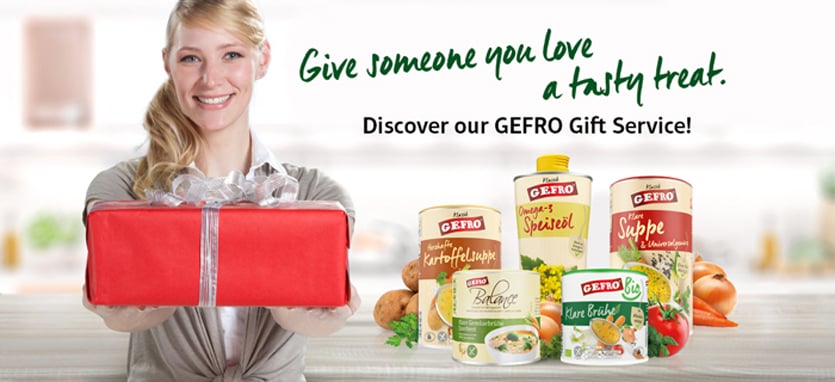 Gift service
New job? Birthday? Moved house?
There's always a good reason to surprise someone with a useful gift: the GEFRO parcel with personal greeting card…
With the delicious and nutritious GEFRO products, it's easy to make someone's day!
It's as easy as this:
1. Choose your favourite GEFRO products for your GEFRO gift parcel, for example in our Online Order Form. We pack everything for you.
2. Give us the lucky recipients name, address and your personal message for them as a last step of your online order.
3. We will send the recipient the parcel, including the greeting card with your personal message.
The delivery is made in a GEFRO cardboard box.