AMORE POMODORE Salad Dressing


Please select size and quantity:
*Inclusive VAT, excluding delivery costs (for orders under €49.90). In stock, approx. 5 - 8 working days delivery time Shipping.

DE-087-033


With isomaltulose effect
Keeps the blood sugar level balanced.
Enters the bloodstream slower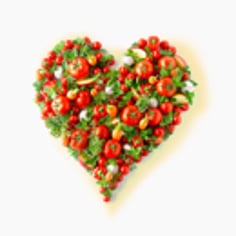 Naturally in Balance!
Without added sugar,
flour and starch.
Salad with a Mediterranean touch
Enjoy salad dressings without a guilty conscience. Rediscover your love of wonderful salads and add some Italian flair to your meal. Sun-ripened, full-flavoured tomatoes infuse that special flavour into salads served with our AMORE POMEDORE Salad Dressing. On top of this, carefully selected, typical Mediterranean herbs such as oregano, basil and thyme round off this delicious mix. And of course, the beneficial isomaltulose used in this recipe also ensures that you feel good and well-balanced long after your meal. Feel like salad? Then enjoy to your heart's content!
Available in a 270 g jar or in a set of 10 conveniently portioned 10 g sachets for when on-the-go.
Preparation
Mix 1 tablespoon (approx. 12 g) or a single-serving sachet with two tablespoons (approx. 30 ml) of GEFROs Omega-3 Cooking Oil and four tablespoons (approx. 60 ml) of water, pour on the salad and enjoy!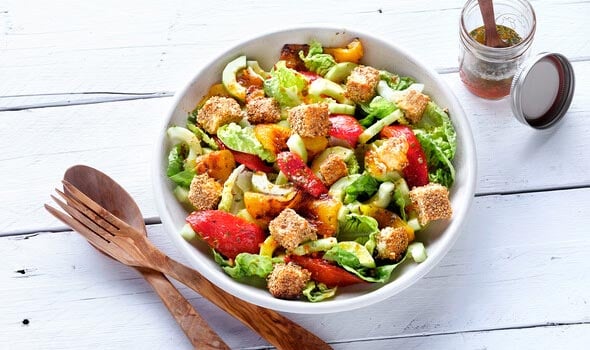 No colouring and
preservatives
The isomaltulose effect
All GEFRO Balance products strictly forgo the use of normal crystal sugar (so called sucrose), flour and starch. Isomaltulose, which we use instead of crystal sugar, enters the bloodstream noticeably slower than sugar. The blood sugar level rises less harshly and also falls less severely than after consuming normal sugary foods. Thus, the metabolism runs noticeably more balanced. The body can use the available energy for longer, concentration improves and the typical fatigue signs of the "lunchtime lull" generally disappear. Find out more…