Please select size and quantity:
*Inclusive VAT, excluding delivery costs (for orders under €49.90). In stock, approx. 5 - 8 working days delivery time Shipping.

This mild, refined rapeseed oil can be repeatedly heated and ensures the best quality when roasting, frying and braising food.
Fried food is given a crispy outside texture, but remains juicy on the inside. It's excellent for marinating and barbecuing. It also makes a great fondue oil.
• Neutral in taste and smell
• Can be repeatedly heated to high temperatures
• Contains less than 3 mg cholesterol per 100 ml
• Rich in mono-unsaturated vegetable fatty acids
(No additional discounts valid on the set offer)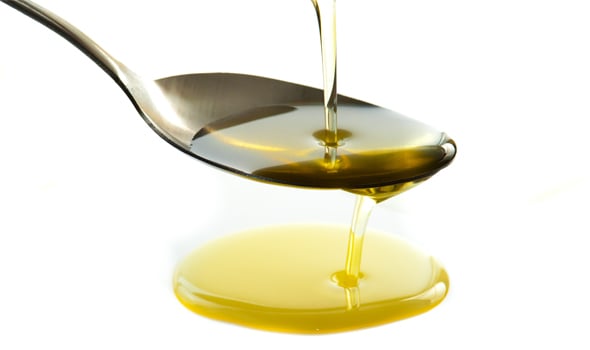 No colouring and
preservatives
GEFRO's (Deep) Frying Oil is rich in mono-unsaturated vegetable fatty acids, thanks to a special seed breeding (without genetic modification!), while the content of polyunsaturated fatty acids is reduced. That is why this frying oil is particularly thermal stable. With its nutritionally favourable fat spectrum, the (Deep) Frying Oil is a valuable alternative to normal plant oils, such as palm oil or coconut fat, that have a high content of saturated fats.
The cooking and frying oil is neutral in taste and smell, and thereby does not overwhelm other flavours, but rather lets them take centre stage. The oil is light and golden yellow to light yellow in colour. Due to the low water content and the thermal stability of rapeseed oil, it can be repeatedly heated and is therefore perfectly suited for frying fresh vegetables, fruit, chips, croquettes and various types of seafood, such as squid, anchovies and shrimp. It is also suitable for cooking, frying, steaming and baking. In addition, the oil will not splatter, burn or smoke at high temperatures. (Deep) Frying Oil's smoke point is at 210° C.
GEFRO's (Deep) Frying Oil is rich in mono-unsaturated vegetable fatty acids and contains hardly any cholesterol – less than 3 mg per 100 ml. When unsaturated fatty acids are substituted for saturated fatty acids, they help ensure normal blood cholesterol levels and protect arteries from hardening. GEFRO's (Deep) Frying Oil is gluten-free and lactose-free and contained neither preservatives nor artificial colouring. No animal products or genetic engineering has been used.
GEFRO's rapeseed oil is rich in vitamin E which protects cells from damage and positively affects circulation. Rapeseed oil is not only high in unsaturated fatty acids, above all oleic acid, but is also rich in linoleic acid and alpha-linolenic acid. Linoleic acid and alpha-linolenic acid are particularly important for the body, since these unsaturated fatty acids cannot be produced by the body itself. Besides fish, rapeseed oil is one of the most important sources of linolenic acid, better known as omega-3 fatty acids. Rapeseed oil also has a good ratio of omega-6 to omega-3 fatty acids.
Rapeseed oil is extracted from the seeds of the canola plant. The oil is obtained by extracting or pressing the plant's seeds through a so-called mill. The plant belongs to the cruciferous family (Brassicaceae) and is an ancient cultivated crop. Rapeseed was already known to Romans. Rapeseed wasn't cultivated in Germany until the Middle Ages. It takes around two months for the plant to flower and the seeds to mature. From April to May, the plant's bright yellow clusters of flowers turn fields across Europe into beautifully coloured landscapes. Rapeseed oil is currently the most popular cooking oil in Germany by far. On average, Germans consume almost one litre of rapeseed oil per year. Rapeseed oil is usually used for manufacturing cooking oil and margarine.
To help retain the mild flavour of rapeseed oil after opening, store cooled. The metal bottle protects the valuable oil from light.