Please select size and quantity:
*Inclusive VAT, excluding delivery costs (for orders under €49.90). In stock, approx. 5 - 8 working days delivery time Shipping.

DE-187-117

Every potato's dream!
GEFRO's Fried Potato Spice Mix unites an array of herbal and spice aromas to create an absolute flavour explosion: fresh, aromatic Mediterranean herbs such as thyme, rosemary and basil fuse with parsley, garlic, black and green pepper, paprika, tomato, coriander, marjoram, bay leaf and cumin.
This fine spice blend gives all your potato dishes that extra something. The herbs used harmonise and are perfectly suited to the earthy flavour of potatoes, whether boiled, fried, puréed, or as chips. Intense and spicy smoked salt gives a wonderful, flavoursome hint to all potato dishes.
Tip: the different flavours of this spice blend finely enrich boiled potatoes, hearty fried potatoes, hash browns, mash, wedges, and potato bakes. Add the spice blend towards the end of cooking. That way the spices won't burn and the full aroma of the herbs and spices remains intact.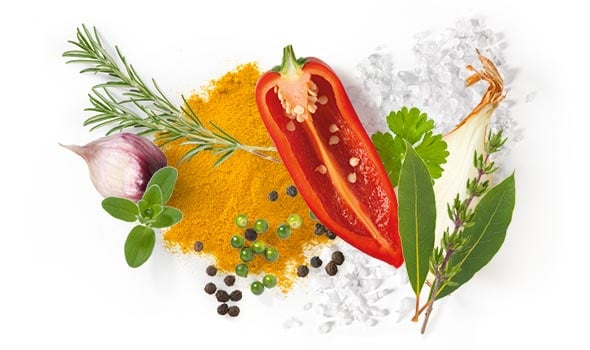 No colouring and
preservatives
Potatoes - A much-loved side dish – crunchy and golden
That's how fried potatoes should be. Pretty simple actually. But there is a lot to take into consideration in order to get really good fried potatoes that are neither over-fried nor soggy.
It starts with the choice of potatoes. By no means should floury potatoes be used. Waxy potatoes are a must for this dish. They are firmer and better suited to higher cooking temperatures.
Pan & Oil – secrets of success
The right choice of frying pan is also a science in itself. It is best to use a well-used cast iron frying pan and an oil that can be heated to high temperatures and is therefore suitable for frying. Some people swear by lard or clarified butter for frying. We recommend GEFRO's mild Cooking and (Deep) Frying Oil, that is rich in plant-based mono unsaturated fatty acids.
Slice your way to a crispy flavour sensation
When using pre-cooked potatoes, please make sure not to completely cook the potatoes, otherwise they become too soft when frying –as the potatoes continue to cook while frying. Also important: allow the potatoes to cool a little before placing them in the frying pan – hot potatoes crumble more when cut.
Raw or cooked – cut thin slices and place them beside each other in the pan – that way the slices don't stick together and can be easily turned. Larger pans better facilitate this. Turn the potatoes as soon as they can be easily lifted from the pan and a golden colour can be seen. Once all slices are evenly coloured, sprinkle with GEFRO Fried Potatoes Spice Mix and serve hot.
Always tasty in so many ways
Fried potatoes taste great whether served in the classic way, with fried bacon and onion, with a Spanish chorizo, or with meat or fish dishes. Vegetarian variations can be combined with vegetables such as zucchini, sweet pepper, corn or cabbage. Herbs such as fresh parsley, chives or caraway seeds also suit potato dishes.