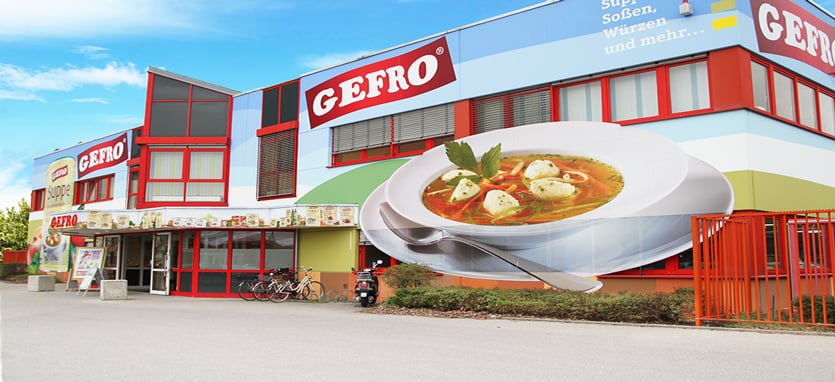 About GEFRO
The company
You're looking for a diverse range of healthy soups, sauces, seasonings and more? Then GEFRO is the right place for you!
In 1924, the Bavarian brothers Josef and Ignaz Frommlet founded the commercial partnership "Gebr. Frommlet" (Frommlet Bros.). Back then, nobody knew that the little colonial goods business would become a venerable establishment. Today, GEFRO is by far the most well-known business in the region, with brand awareness of 49%, according to market research conducted by forsa*, meaning almost every second German knows GEFRO. Isn't that great?
Discover the wide variety of products GEFRO has to offer in our online shop, as well as practical services, and attractive offers….
*forsa is a leading German market research and statistical analysis company