Vegetarian Spread
Vegetarian Spread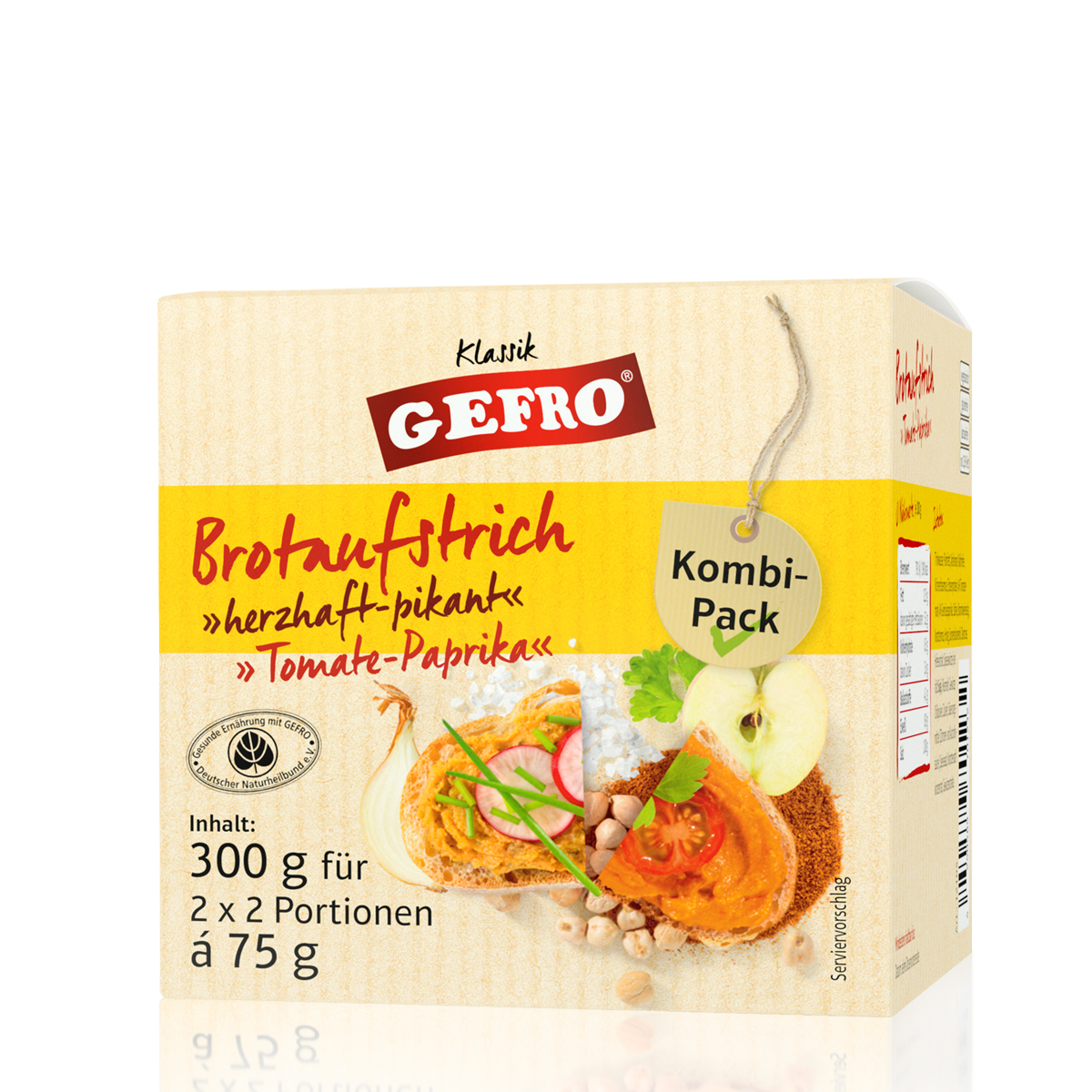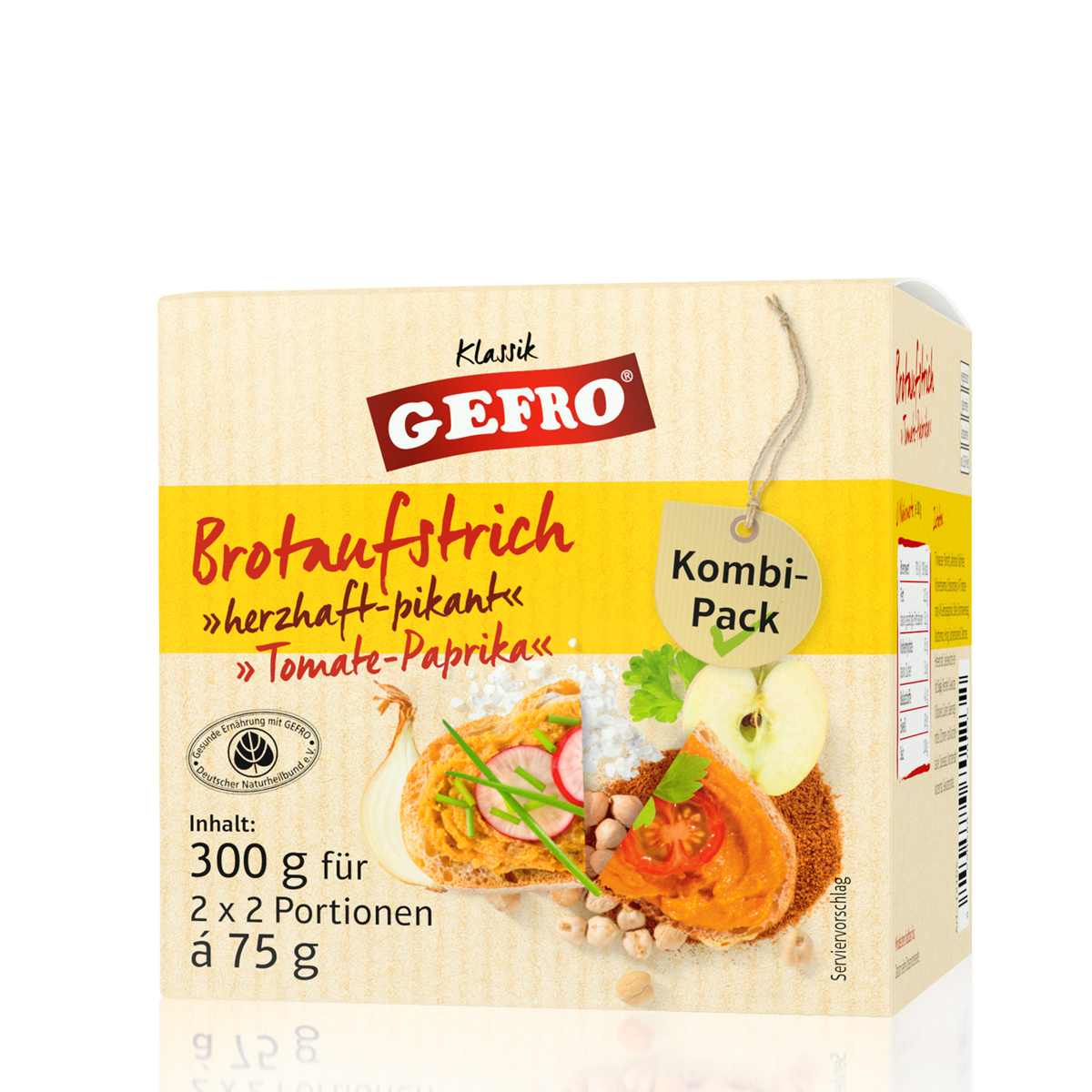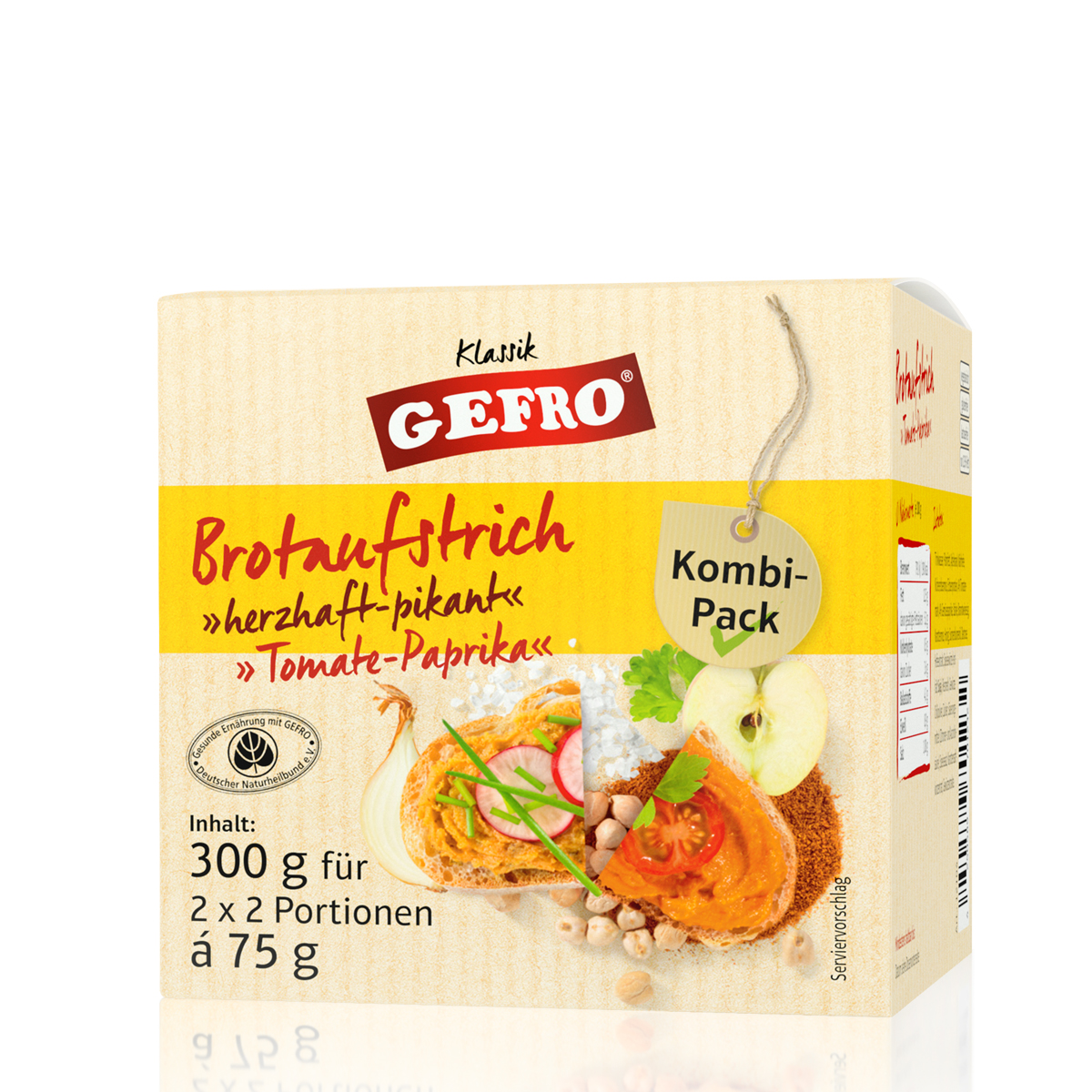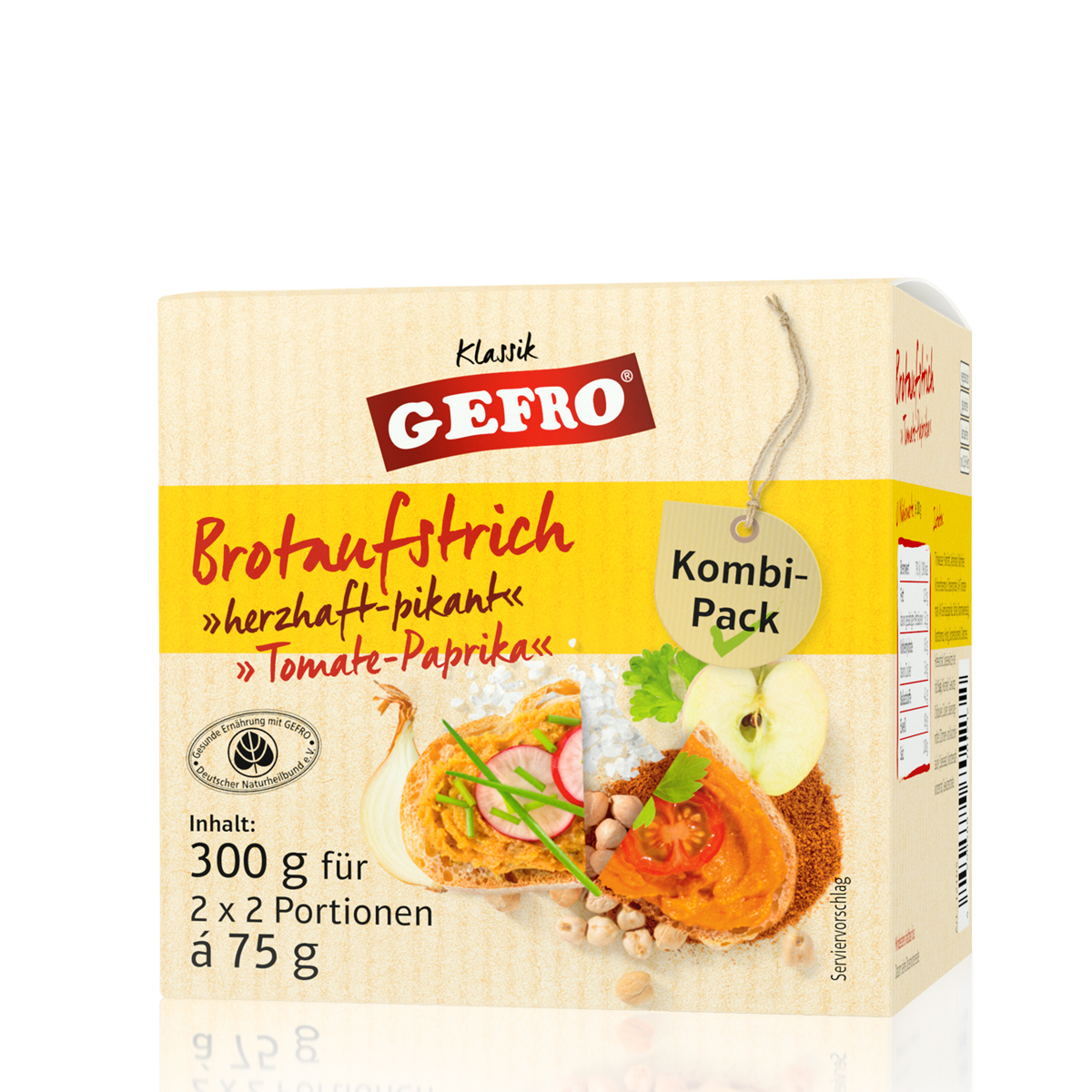 Please choose Quantity and Size
You don't always have to spread butter on top of bread. GEFRO's Vegetarian 'Tomato & Sweet Pepper' Spread offers you a healthy and delicious alternative. Garnished with slices of vegetables, any plain slice of bread is transformed into a fancy canapé.
GEFRO's vegetable-based spreads are a natural, vegetarian alternative to traditional bread toppings like sausage, eggs or cheese. Not only does bread taste great with the wonderful flavour of fruity tomatoes and fresh sweet peppers, but this spread is also particularly easy to digest and an excellent way to support a healthy diet.
Ingredients such as tomato puree, sweet peppers, spices and chilli powder plus a low amount of fat (only 13% vegetable fat) make GEFRO's delicious 'Tomato & Sweet Pepper' spread an extremely tasty and popular low-calorie spread that goes well with pretty much any kind of bread.
It's not only vegetarian food-lovers who will make this veggie spread a permanent kitchen staple. With this light and creamy spread, it's easy to quickly whip up small, low-calorie snacks or tasty sandwiches. The rich-flavoured spread's smooth-melting consistency makes it easy to spread. When eaten on its own, its super creamy texture really comes through.
Yummy finger food in the form of small canapés is not only tasty but also looks good and is anything but boring thanks to GEFRO's fresh and fruity-tasting spread. Use GEFRO's flavourful 'Tomato and Sweet Pepper' vegetable spread as a main topping and vary what you put on top of small appetisers such as fresh herbs, grapes, slivers of pepper, cucumber slices, prawns, mushrooms or small pieces of cheese.
With GEFRO 'Tomato & Sweet Pepper' Spread, you can put a new spin on the original Italian bruschetta in no time: drizzle GEFRO Extra Virgin Olive Oil on slices of white bread, roast in the oven for a few minutes on both sides and then top with the smooth-melting 'Tomato & Sweet Pepper' spread. True to style, serve this treat with tomato and basil leaves.
Have fun at the next party and enjoy this treat!
Storage instructions: opened packages should be stored in cool conditions and used within a short time.
Guaranteed quality
Vegetarian (Tomato & Sweet Pepper, as it contains honey)
Lactose-free
Vegan (Hearty & Savoury)
Gluten-free (Tomato & Sweet Pepper)
No hydrogenated fats
No genetic modification
No colouring and preservatives
No added flavours
Easy to digest
Delicious, convenient, affordable
Nutritional values
Ø Nutritional value per 100 g
»Tomato & Sweet Pepper

»

»Hearty & Savoury

»

Energy
791 kJ /190 kcal
997 kJ /240 kcal
Fat
12,5 g
16,7 g
of which saturates
5,2 g
6,4 g
Carbohydrate
8,5 g
10,2 g
of which sugars
3,6 g
4,0 g
Fibre
4,1 g
4,9 g
Protein
8,9 g
9,8 g
Salt
1,08 g
2,05 g
Ingredients
Tomato & Sweet Pepper:
water, palm oil, apple purée, yeast, puréed chick peas, pea protein, 4 % tomato purée, 4 % sweet pepper, starch, spirit vinegar, puréed carrots, honey, sunflower oil, dextrose, yeast extract, seasoning (contains soy), rice flour, spices, chili powder, sugar, acidifier: citric acid and ascorbic acid, salt, carrot juice concentrate, spice extract
Allergenic substances: soya and soya products
Hearty & Savoury:
water, puréed chick peas, palm oil**, yeast, sunflower oil, pea protein, apple purée, Balsamic vinegar (wine vinegar, concentrated grape must), starch (contains wheat), seasoning (contains soy), apple, fried onions, wheat protein, herbs, spices, sugar, acidifier: acidic acid and ascorbic acid, pepper corns, onions, salt, flavour enhancer: monosodium glutamate*, thickener: guar gum, spice extracts.
* Production base: natural foods, such as sugar beet, maize
** GEFRO requests guarantee from its suppliers that the supplied palm oil originates from sustainable agriculture. Corresponding certificates must be submitted.
Allergenic substances: cereals containing gluten, soya and soya products
Hotline
+49 8331 9595 555
You can reach us from:
Mo. - Fr.: 8.00 - 18.00
Sa.: 9.00 - 12.00