Packaging solutions
Tailor-made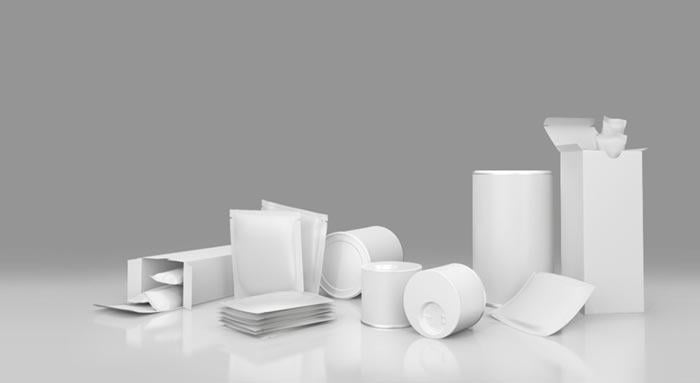 Protection. Handling. Design
Whether for retail/end consumer packagings or for bull packs - we have the perfect solution for your product. Fully automatic filling plants guarantee highest cost-efficiency, process safety and hygiene during filling into the appropriate package you requested.
Product packagings
Cans


Cardboard cans and tin cans are extremely versatile; their material combination can be optimized to match perfectly with the filling. They offer high product safety, aroma protection, a large surface for your brand communication and are stackable.
Cans with
sprinkling lid


2-in-1 packaging for storage and dosage of free-flowing powders.
Bags


The most popular portion packaging. GEFRO SELECT FOOD offers diverse flat bag or stick formates, optionally with tear-open notch or laser perforation with different printing options.
Cardboard
Packagings


The most frequently used packagaging material ever. Wide range of applications, frequently used for under-packaging units with portions bags for example.
Buckets


Food-safe and lower-cost packaging, primarily used for large consumer quantities in the hotel/restaurant/catering sector. With tamper-evident seals, ideal for diverse sizes of bulk goods.
Sack packagings


Bulk packs for industrial use and large consumers.






Packaging design
Neutral


Your products are filled into neutral blank packagings.
Private
Label


We realize your own packaging design.
GEFRO Brand &
GEFRO Design


The successfull and established range with the strong brand.
Secondary Packagings
Packing units


In our modern and fully organized commerce standardized packagings are essential. We realize your designs according to your ideas and requirements.
Shelf-Ready


Secondary packagings for safety transport, fast storing and attractive placement at point of sale. You can choose between diverse CutCases, filling cardboards, cardboards with telescopic covers etc. all adapted to your products.
Promotions and
secondary placements


To achieve additional sales, placement of seasonal products or for a better sell-off of fast moving products. GEFRO SELECT FOOD offers a big range of dispensers, floor displays, counter displays etc.